Not sure why we humans crave so much for sweets, but we do, maybe it's an inherited behavior.
At SPICEZ there is SWEETS CORNER that you must visit.
You will get to some mouth-watering Indian sweets. All over the globe sweets are an integral part of society for many reasons. According to us, no celebration is complete without sweets.
Possibly the most popular Indian dessert is the Gulabjamum it's seriously irresistible!
But a couple of other traditional Indian sweets we make at SPICEZ are Gajar ka halwa (carrot halwa) and the Mohanthal.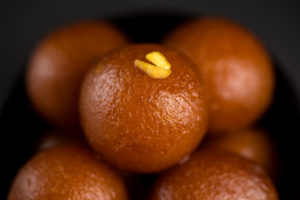 Gulab jamun, the delicious treat consists of soft fried dumplings that are traditionally made of thickened or reduced milk and soaked in rose-flavored sugar syrup.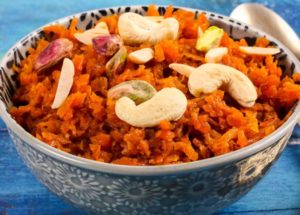 Gajar ka halwa is a sweet carrot pudding.
It's considered as one of the dishes from the royal Mughal kitchens and is popular on the north Indian sweets menu.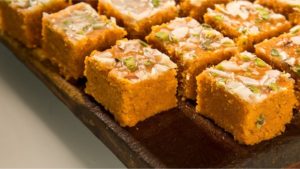 Mohanthal is a traditional sweet of Rajasthan and Gujarat made up of besan, ghee, sugar, and dry fruits.